Welcome to Night & Day Window Decor, a two-family business founded by Ryerson University colleagues in 2004, with a simple goal to inspire and impress at every touchpoint. Today, with three convenient locations, we are one of the highest consumer-rated window covering showrooms in the Greater Toronto Area, as well as a preferred partner for many interior design firms.

We are set apart by, and very proud of, our team's ability to provide a boutique experience and turnkey service for interior decor investments of any size. At Night & Day Window Decor, you will not only find the best window coverings, but wonderful staff who have the knowledge, experience and expertise to help you put it all together, from design to installation.
Your inspiration is elevated in our showrooms, each of which bring together ideas and fabrics from all over the world.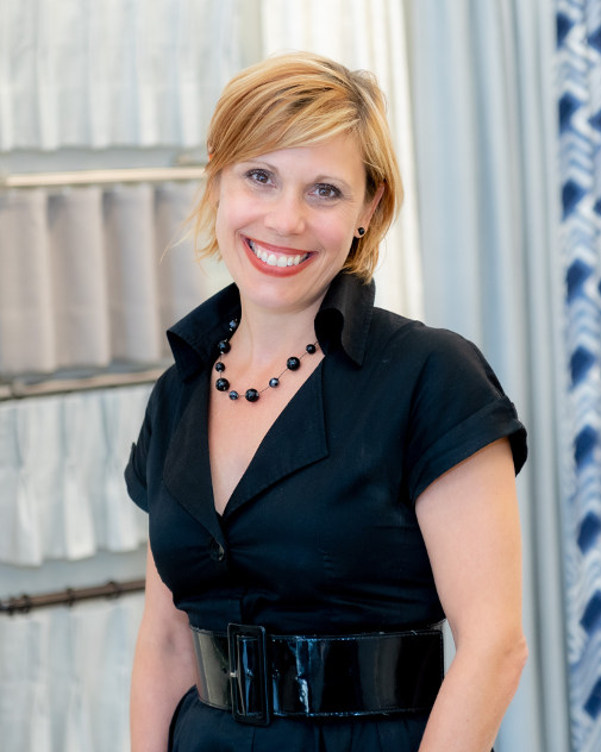 Corinne LaFlamme
Interior Designer, Hunter Douglas product specialist
Corinne LaFlamme joined Night & Day in 2014 bringing with her years of Interior Design and contemporary window fashion experience, through her past career opportunities. Her caring personality, instinctive approach to Interior Design and extensive knowledge of Feng Shui principles and practices, enables her to create spaces which carefully consider elements integral to both worlds.

Her approach directs her into taking energy flow and client's needs into an account when designing, not only the design aesthetics alone.  We enjoy seeing her streamlined, modern aesthetic weave into client's window covering projects, along with Corinne's passion for eco-conscious products.
"One of the things I really like about window fashion styles we offer through Night & Day is knowing I'm dealing with North American-made products, nearly 100% of which being GreenGuard certified." Corinne shares.
A Toronto Beach community member with a young family, she adores Toronto's East End and it's many outdoor spaces.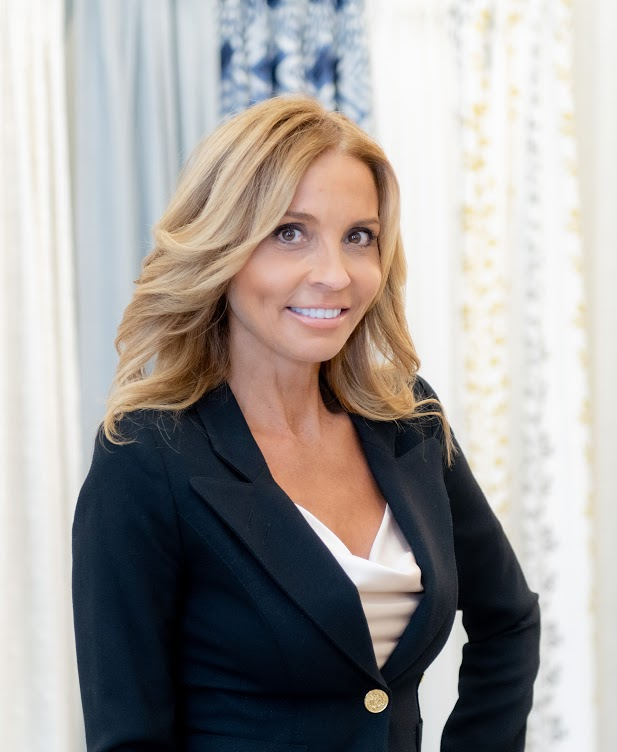 Laura Avolio
Interior Designer, Hunter Douglas product specialist
Laura is a seasoned professional of the interior design industry, possessing a desire to create interiors that exceed client expectations. Whether residential interiors or commercial properties, her process starts with a comprehensive understanding of clients needs and expectations, with window treatments as one of the elements that would create and complete the vision.

Laura has been a vibrant presence at Night & Day over the last few years inspiring colleagues with her love of fashion, travel, and all things fabulous!
She also very much enjoys spending time with her grown children and exploring the city's cultural, art and food scene.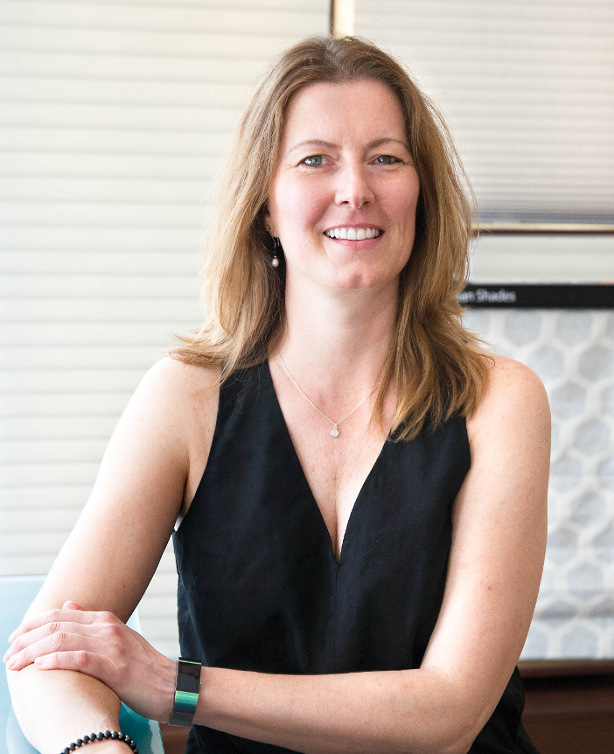 Gabriela Vonyik
Showroom Manager
Gabriela joined us with many years of showroom managing experience in the decor industry already acquired.

Her passion for learning and personal improvement, whether physical or otherwise, shows through in her unwavering work ethic and a sense of community building. Having been part of our training process for over five years, the rest of the team often looks up to her for guidance with customer service, moving the ordering process along smoothly, dealing with trades, and much more. Our environmentally conscious but also design-savvy home-owners, appreciate her level-headed approach to making interior decor decisions. Not formally trained in interior-design, Gabriela often downplays her true knowledge of it, but it's perhaps her European background and natural eye for good design that makes innately makes her your style council.

On her days off, you may find her cycling, training for the next Tough Mudder, practicing yoga, enjoying interesting cultural events… that's if she's not traveling somewhere exotic or at the latest Tony Robbins event!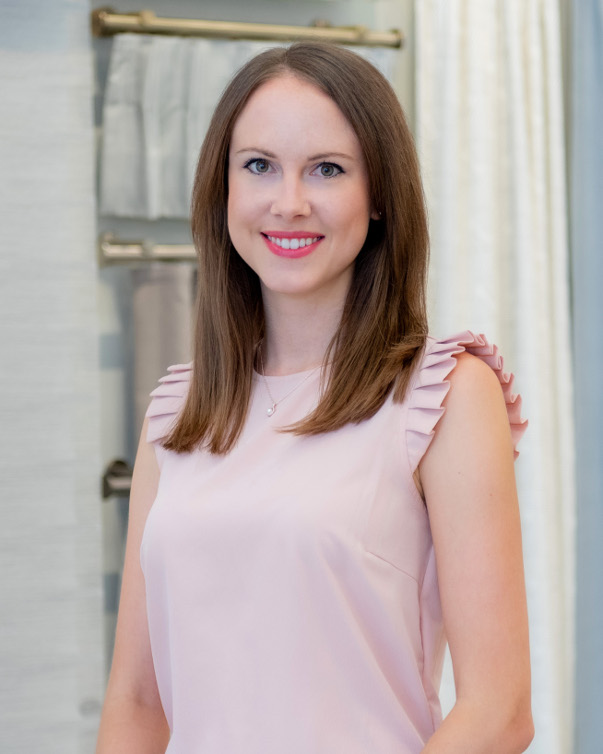 Jenn Bohme
Rosedale Showroom Manager
This very talented young lady is both fiercely creative and a methodical problem solver, often sharing valuable feedback and fresh ideas on how to improve our service. After graduating from Interior Design at Humber College, Jenn has gone on to pursue environmental design at OCAD while working at Night & Day Window Decor.
An admirer of the great outdoors, she draws her inspiration from the form and function of the natural environment, but also architecture, culture, and all that is beautiful and captivating. She enjoys exploring and finding hidden gems, vintage & handmade shops, photography, music, documentaries, and a good cup of coffee. Guided by her creative nature, Jenn believes if you "Let yourself be silently drawn by the strange pull of what you really love, it will not lead you astray." Rumi
Jenn is the showroom curator at 1075 Yonge Street in Rosedale. Helping others make good design choices with their window coverings is one of many skills Jenn shares with her clients and her team.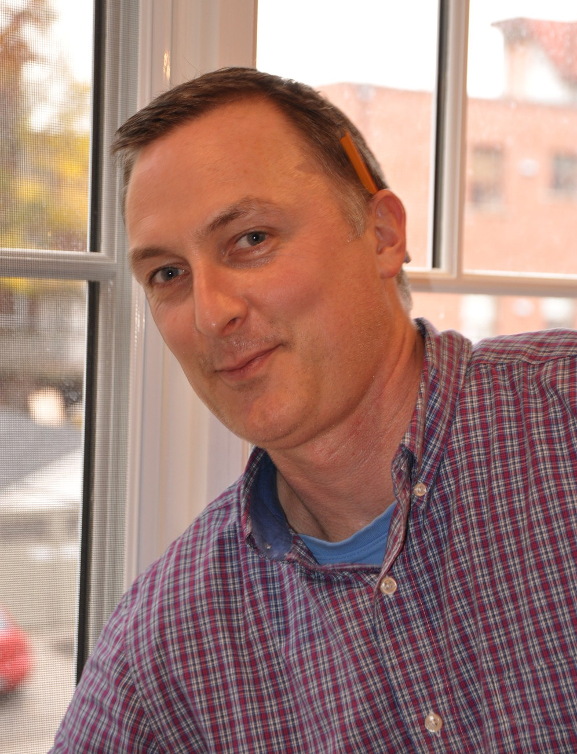 Mark Thursby
Certified Installer
Please meet Mark Thursby, our Hunter Douglas Certified Installer & resident "You are very tall! Can you reach that for me?"- guy.

Mark joined us in 2014 with years of window covering installation experience already under his belt, and has been continuously working on adding to his skill repertoire over the past few years. Traditionally an expert in installing drapery and a myriad of blind and shade products, Mark's favourite projects are now the ones that include Hunter Douglas' Palm Beach shutters. Though, no one can ignore the brilliance behind our cordless Vignette romans, himself included.
"One of the things I really like about window fashion styles we offer through Night & Day is knowing I'm dealing with North American-made products, nearly 100% of which being GreenGuard certified." Corinne shares.
This worldly gentleman originally from UK, loves to travel with his lovely family is quite partial to classic rock and is an avid vinyl collector.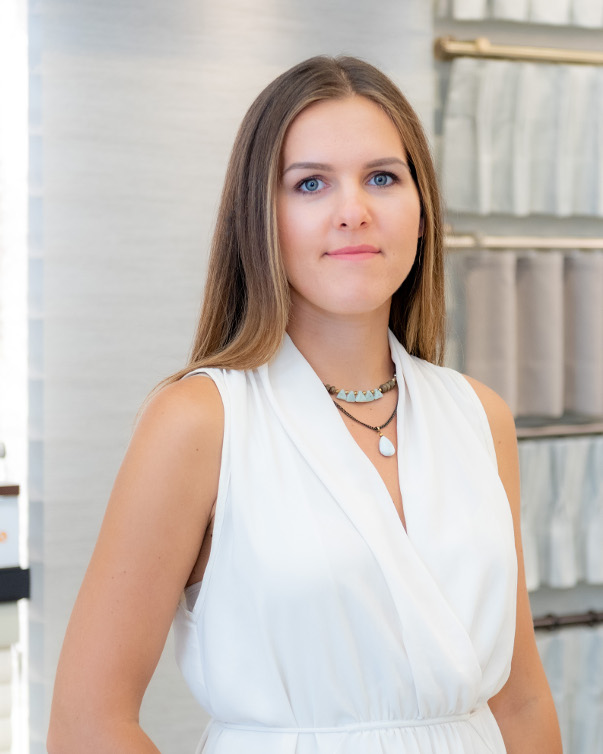 Polina Amaya
Showroom Manager
"Creativity is intelligence having fun" by Einstein

Polina migrated from the Russian Far East only a handful of years ago, fell in love with Toronto and found her place here at Night & Day. Inspired by the spirit of life, Polina is constantly pursuing her hobbies in jewelry making, dancing, drawing, and painting. She is also intrigued by the metaphysical world and enjoys educating herself on the subject.

In her spare time, she indulges in gastronomic delights with her chef husband and biking around the city in search of a good relaxing spot. Her goal is to become a certified interior designer to continue helping people with their quests of creating dream spaces and interiors. Her favorite window shade is the Duette honeycomb for it's good looks, great fabrics, smart features and above all, the superior energy efficiency it provides in her own home. You'll find Polina leading the showroom team of our Shops at Don Mills location.