There is no doubt motorized window blinds are one of the latest technologies in homes today. If you can voice out a command to turn off the lights in your home, why not include something extra like operating the window blinds from a remote control or a device? 
Rechargeable battery wand is an environmentally friendly battery option for most Hunter Douglas PowerView® systems. The battery itself is a two-piece design. 
Before we jump into the fun part, it is important to know if the rechargeable battery wand is available in the window covering you want. It is currently not available with vertical blinds and window shutters. If you are unfamiliar with the Hunter Douglas product names, here is a list of product exemptions to look out for:  Luminette Privacy Sheers, Design Studio Drapery, Palm Beach Polysatin Shutters, Provenance Vertical Draperies and the Skyline Gliding Window Panels. 
There are two different charging applications. The first is the dual charging station, which can charge two wands simultaneously and also recharge them in three hours. The spare battery wand can be left in the dual charging station to ensure fully charged batteries are available at all times. The second application is a single charger. The advantage of this charger is that it gives you the option to charge your blind while it is still mounted. It can also be recharged in approximately two hours. The advantage of a single charger is that it gives you the option to operate your window blind while it is charging, and it can last up to a year. 
If you need a little bit of guidance to know if your battery is charging, all you have to do is take note of the lights. A red light signifies that your battery is still charging and the green light signifies it is completely charged. An even better feature is to get notifications from the Hunter Douglas PowerView app when your battery needs replacement. 
When it comes to the mounting options, it can be mounted at the back of the window covering headrail or we could do a satellite mount which would require extension cables in different sizes. 
Price
The cost of a dual charging station is $106 while a single charger is $56. If you would prefer to have a spare rechargeable battery wand,  the cost is $78. You can also purchase them as a kit. That is the wand and the mount together. When ordering a new blind with this kit, the cost will be based on each product. If it is for an existing automatic blind, then the cost is $84. 
Warranty
Hunter Douglas motorization components are covered under a five-year warranty from the date you purchased them.  Our showroom team will be happy to walk you through the details of all the product warranties.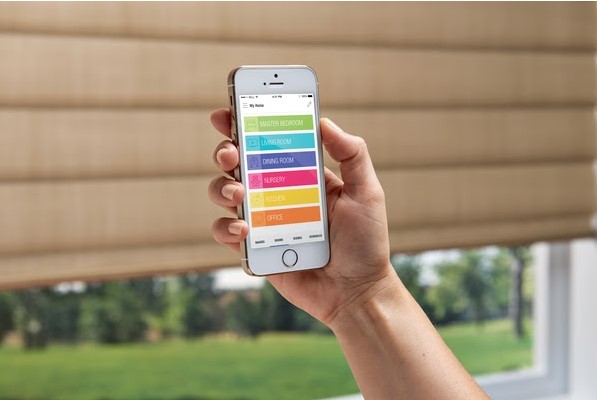 Which charger is best for you?
The option between a dual rechargeable battery and a single rechargeable battery is based on the number of window blinds you have or your budget.  We recommend a dual charger whenever you have more than 5 motorized blinds and window coverings in your home. 
If you are still confused about which item to purchase, our Toronto showroom consultants are happy to assist you through the process. 
You can take advantage of our Celebration of Light Savings Event, which begins on April 10th to June 21st, 2021.  It includes seasonal rebate savings on our most popular window sheers and shadings.
Mail-in Rebate: 
$150 consumer rebate on the purchase of the following:
1 Luminette® Privacy Sheer, plus $150 rebate for each additional unit.

2 Pirouette® Window Shadings, plus $50 rebate for each additional unit.

2 Silhouette® Window Shadings, plus $50 rebate for each additional unit.
Night & Day Window Decor has three Greater Toronto Area locations: 
990 Kingston Road in the Kingston Road Village/Beach

1075 Yonge Street in Rosedale/Summerhill

10 Clock Tower Road, Shops at Don Mills
We hope you enjoy the rest of the year and we look forward to hearing from you!