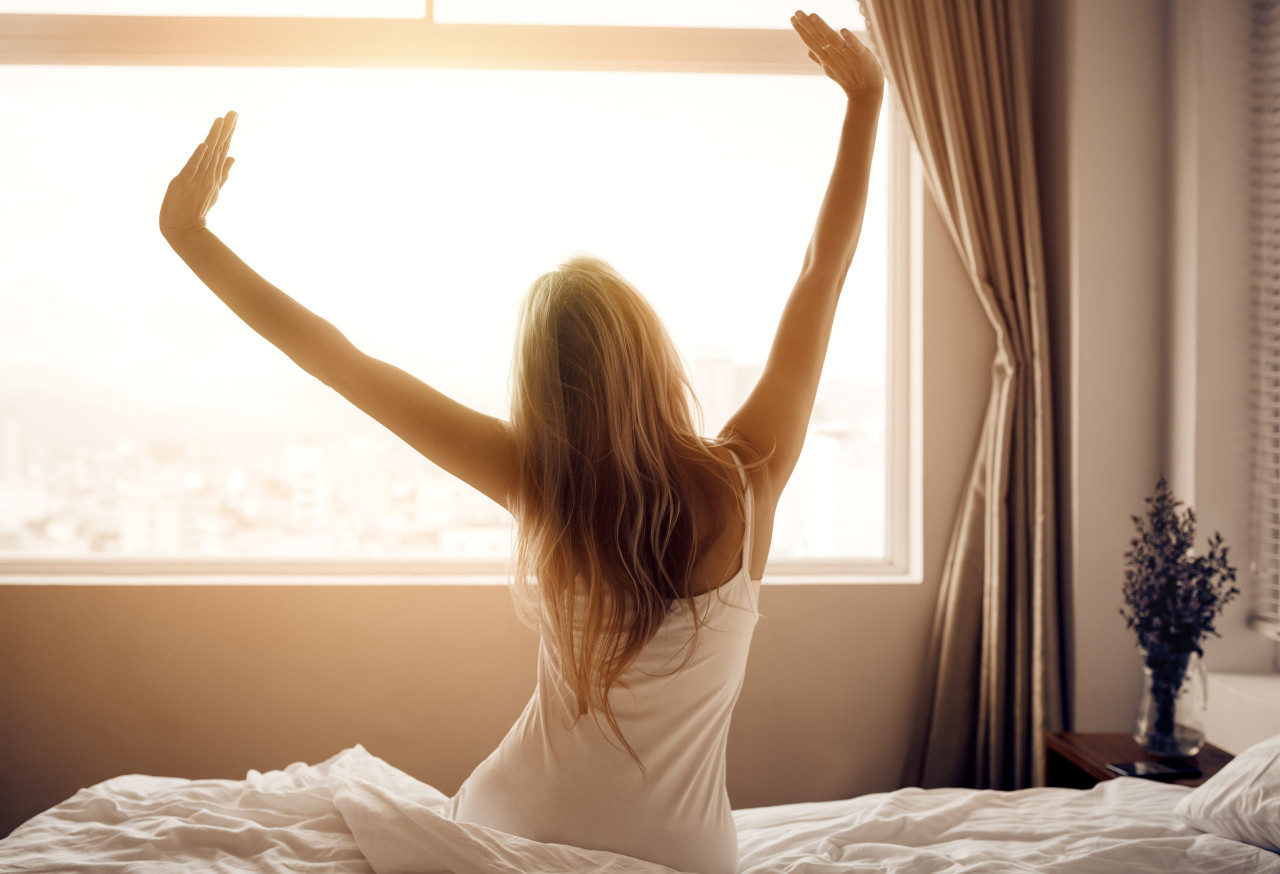 Imagine being able to drift into a magical, restful sleep every night, the kind that leaves you feeling refreshed and not needing a cup of coffee to get you energized for the day. Unfortunately, living in a busy city like Toronto could disrupt our dreams of having a good night's sleep by struggling with external factors that generate noise and light. To our fellow condo and home residents that are victims of losing quality sleep, don't despair! There are a number of solutions to this issue that we can help you with.
Whether you're a toddler, student, a stay at home mum/dad, worker or a retiree, you all deserve the best sleep in the comfort of your home and I'm not specifying only during the night time. Hey, who doesn't like to enjoy afternoon naps once in a while.
Sometimes we take our sleep for granted. Research shows that we become more productive, lower the risk of gaining weight and heart disease, as well as prevent depression from consistently observing quality sleep (Medical News Today). So, what methods can we use to attain a good night's sleep?
In one word, layering.
There are different approaches to a layered window treatment design and while this may seem like a lot of materials involved, some window blinds have been designed to look simple but still be as efficient as a sheers and lined drapery, for example, would be. Layering gives you the option of balancing light, sound, and temperature in a room. With a variety of options to choose from, here are 3 common ways to achieve these through layering.
Hunter Douglas's Duette HoneyComb shade with LightLock feature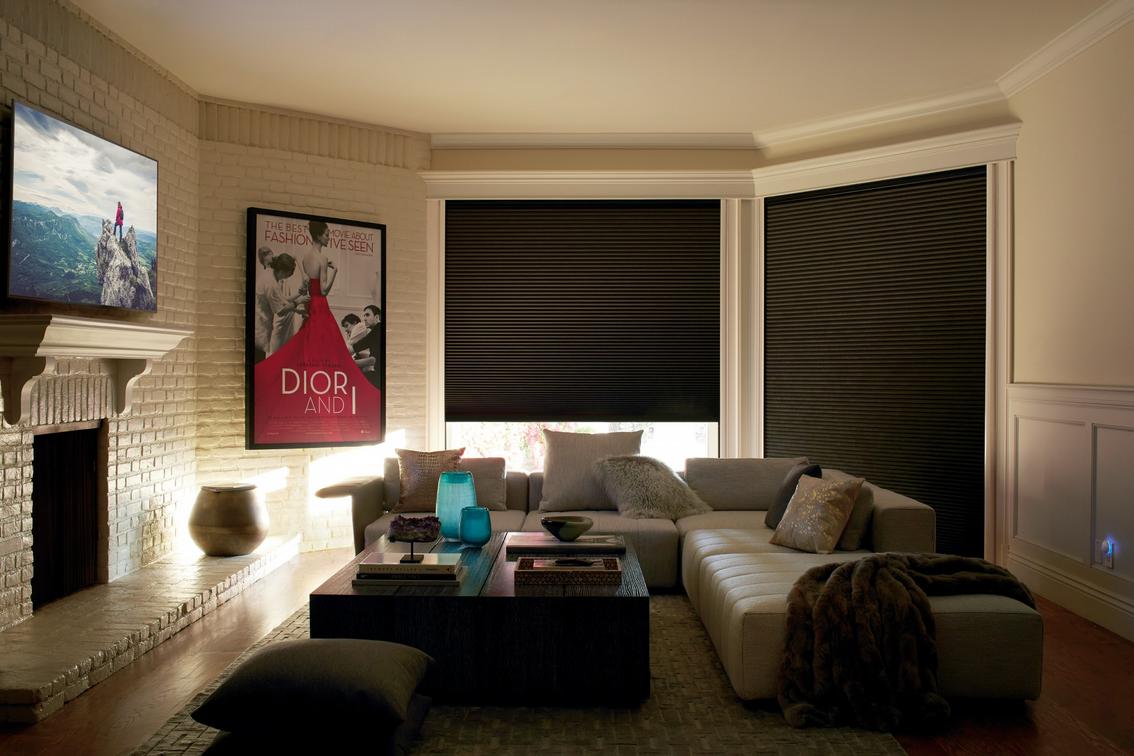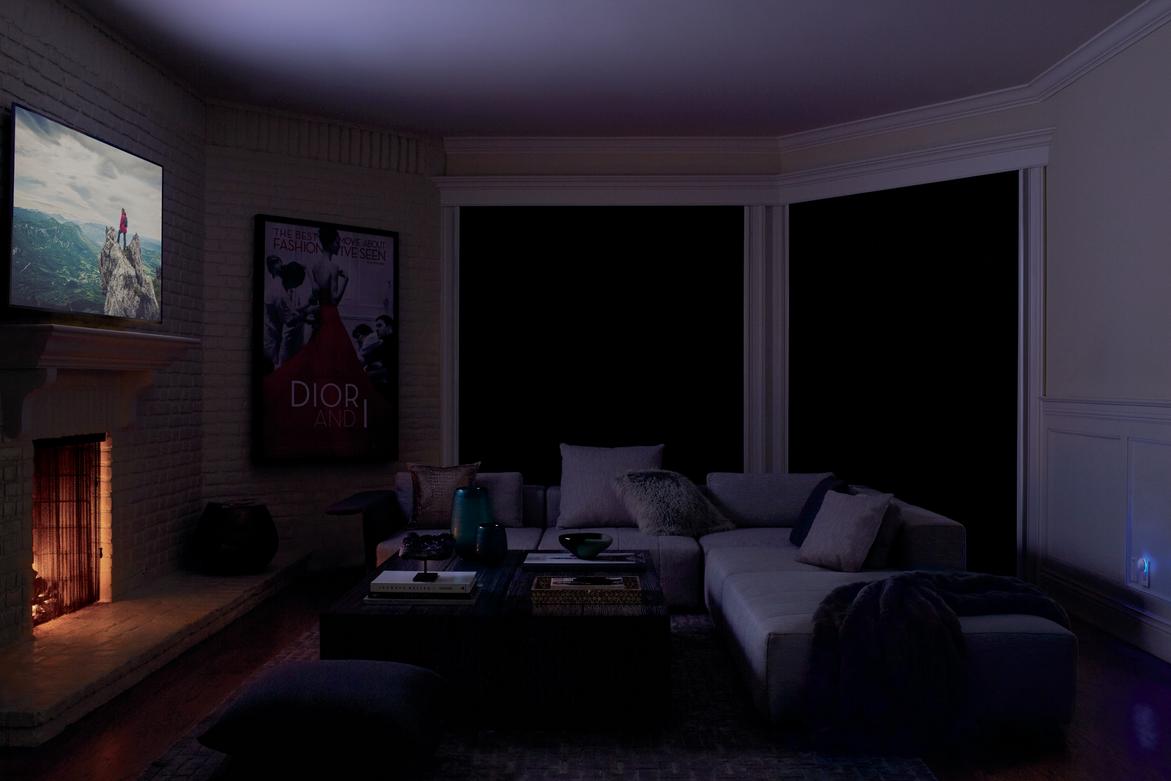 In our opinion, this is one of Hunter Douglas' best innovations in the last few years. Fitting snugly into the window frame, the Duette® LightLock™ system is the only one of its kind to provide complete room darkening. The system consists of a double-layer light-blocking honeycomb shade that is guided through innovative U-shaped side channels that trap and absorb light of all strengths and from all angles, leaving rooms nearly dark.
It doesn't stop there, the Duette HoneyComb shades can absorb up to 70% of sound energy coming into the room and it's air-pockets create a window blind that is the most energy-efficient on the market.
If your windows don't allow for the installation of side-channels, you have the option of having a subtle version of the HoneyComb shade, known as Room Darkening. The answer is yes, you still get to enjoy sound absorption and insulating pocket features.
Drapery coupled with sheers or shades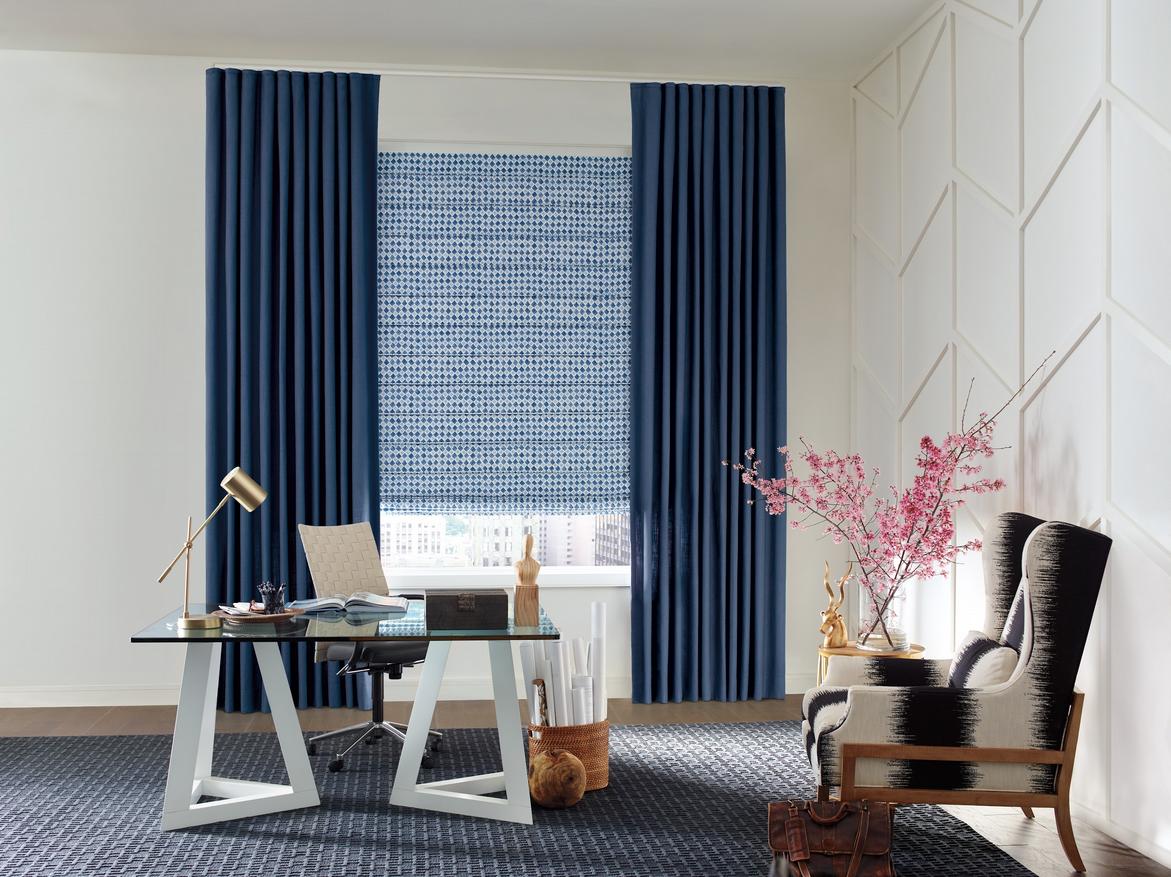 Drapery is a classic option that offers home-owners endless choices in fabrics, colors, and styles. Custom made draperies are designed to have layers and the advantage of having this feature contributes to reducing the amount of noise traveling into your room. Another important feature of custom draperies is the light-control one can achieve with it, considering how they are usually measured to cover the entire window and more. A layer of pinch-pleat or ripple fold sheers, with light-blocking lined and interlined pair of drapery panels, has the potential to most effectively not only block light, but also sound. At Night & Day Window Decor, only the best light-blocking linings and quality fabrics are used in the fabrication of your locally-made curtains.
Roman Shade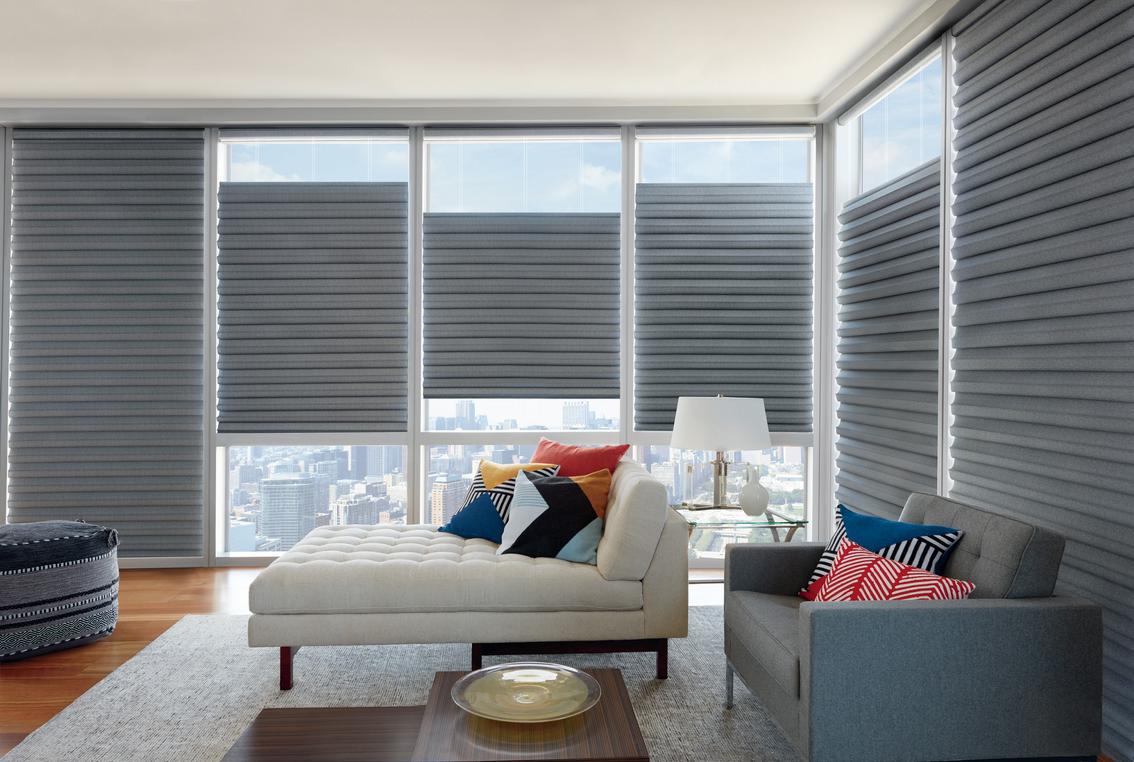 Roman shades can also be quite an effective light and sound blocker, especially when coupled with drapery panels or sheers. The denser fabric you choose, the better it is to block out light and noise from leaking into your room, though quality lining is also key. Our Design Studio by Hunter Douglas line of romans, as well as our fully custom selection, stacks smoothly, looks contemporary and when installed correctly, it's the perfect solution to your sleep problem. In addition to an array of innovative lifting mechanisms we offer with our roman blinds, there are practically thousands of fabric and color-way combinations to choose from. Some of our roman blind lines include the ones with a smart top-down/bottom-up option, where the shade can also be lowered from the top, revealing a view or providing the light while maintaining privacy when needed.
As an independent Toronto business, we do not only provide you with the best window coverings, but we also have an excellent staff to guide and help you from design to installation. In fact, our team has the knowledge, experience, and expertise to serve you in the best possible way.
If you would like to know more about our selection of blinds, shades, window shutters, and drapery, you could view our portfolio for more information or visit one of our Toronto showrooms.
Visit our flagship store at 10 Clock Tower Road, North York, ON, M3C 0G4 or 1075 Yonge Street, Toronto, M4W 2L2, and our very first store still located at
990 Kingston Road, Toronto, Ontario, M4E 1T2.
We look forward to seeing you soon!
By Stephanie Fintan, Design Consultant