"I just need something to cover my window, so why are there so many options?" "Should I choose window blinds or go for roller shades like I see in many condo windows?" These are the typical questions by people who shop for window coverings in Toronto.
While both blinds and shades do a great job in covering your windows, they do differ in terms of design, purpose, price, and quality.
Of course, we want to put our best foot forward when it comes to decorating our homes. After all, our homes are the extensions of ourselves and our style. With that, our preferences will matter upon choosing.  Whatever your interior design taste is, you may want to choose window treatments that reflect that style.
Important Factors to Consider When Choosing between Window Blinds and Roller Shades
When selecting the right window covering for your household, there will be some pros and cons for both window blinds and roller shades. Considering these, you may want to know which is the better option for your household.  Upon deciding, deliberate with these criteria in mind: design, purpose, durability, and price. Find out as you read more into this blog.
Design. Many homes in Toronto have a design style that makes them unique from the rest. To add flair, people choose window coverings that complement their house's overall appearance.  Window blinds and roller shades are different products, though the terminology is used interchangeably. Blinds are "hard" window coverings composed of slats that can be tilted and adjusted for light control.  Think aluminum blinds, wood blinds, vertical blinds, faux-wood blinds, etc. On the other hand, roller shades are made up of a solid piece of fabric with no slats or vanes to provide a smooth looking appearance.  Obvious limitation of a roller shade is then the fact that they can only be lowered or rolled up out of the way.  When it comes to cleaning both window coverings, blinds are much easier to wash than shades. Normally, blinds can just be wiped down with a cloth or cleaning wipe. Whereas with shades, you can lift away the dust, but any other issue might require the help of the professionals.
Purpose. Both blinds and shades offer you numerous advantages that are beneficial for your household. They enhance your views, provide you the privacy you need, insulate your house, protect furnishings from UV radiation, and more.  Night and Day Window Decor showrooms will offer the latest in window covering products whenever you visit us. You will for example find one of the latest innovations in the roller shade product line, Sonnette roller shade.  Featured below, the Sonnete roller shade features minimized side light gaps and superior energy efficiency provided by the double fabric layer while visually providing a soft glow and much reduced glare.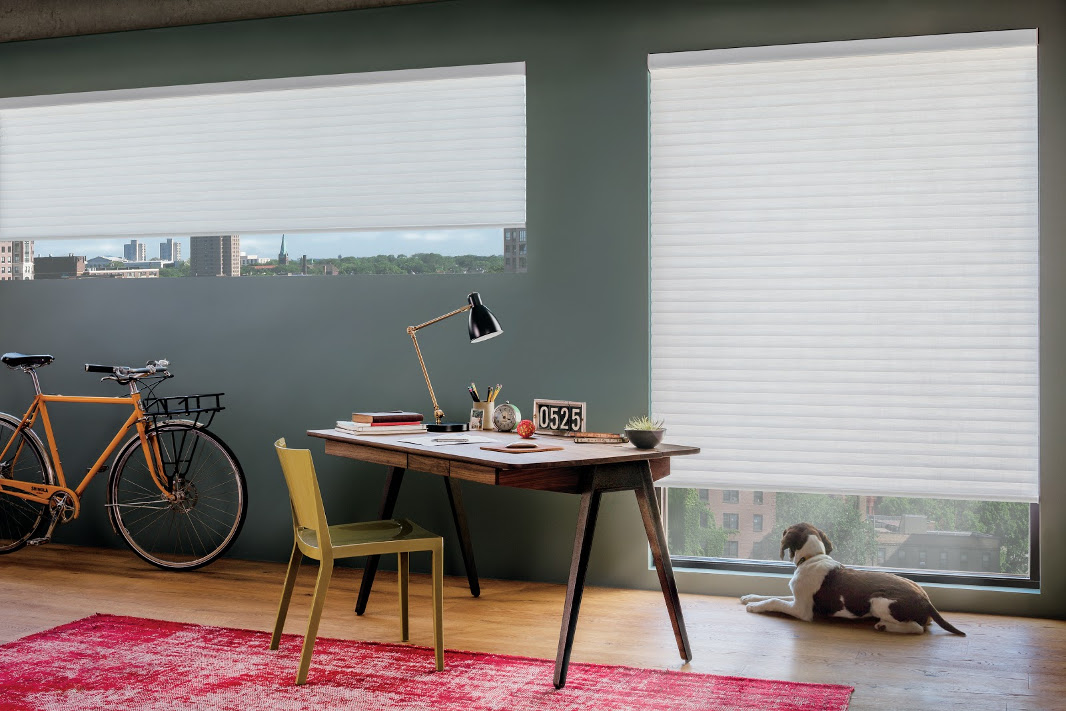 Durability and quality. Since window blinds are made from durable materials like aluminum, wood, etc., they can be more robust than the fabric roller shades. At times, picking the more durable material is what's best for homeowner's current lifestyle such as a family with young children. Investing in durable and quality window coverings can result in overall savings and is certainly more sustainable and environmentally friendly.  However, the important thing is, both shades and blinds give you a high-end look.
Price. At times, the cost of custom window coverings hinders the decision of homeowners when it comes to purchasing them. The good news is, that there is a vast selection of materials and fabrics falling into many different price categories in both the roller shade collections and window blinds.   With that, you can be sure to find something to fit your budget. For a general idea, In comparison to custom drapery, roman shades, Silhouette window shades, Vignette Modern Roman shades and similar premium Hunter Douglas designs, blinds and roller shades are definitely the more economical choice. .  Hence, they are likely the preferred choice for first-time home buyers, Toronto condo owners, children's and guest bedrooms or investment properties.
In conclusion, both window blinds and rollers shades are just as great as the other. However, each homeowner should consider their preferences concerning design, durability,  price and lifestyle. Whether you choose blinds or shades, your windows can be the focal point of your rooms if you wish! Whether you choose blinds or shades, your windows can be the focal point of your rooms if you wish!
Where to Look for Window Blinds and Roller Shades in Toronto?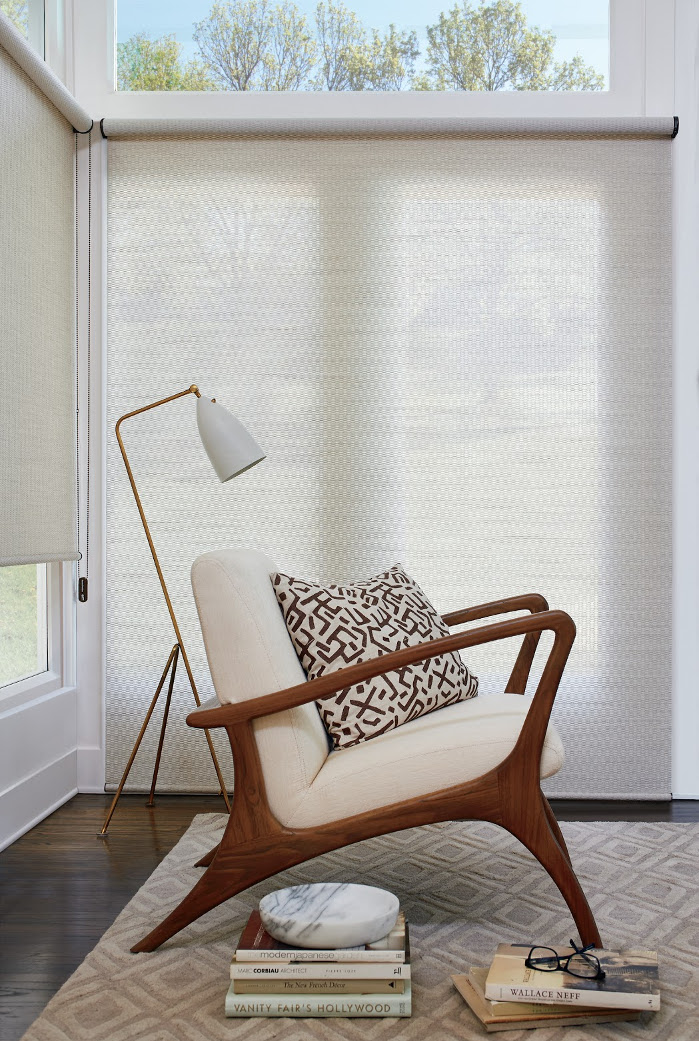 If you are looking for window blinds and roller shades in the Greater Toronto Area, you could visit one of our showrooms to assist you at any moment. We have a variety of window coverings for you to choose from, aside from blinds and shades.
Our designers, staff, and installers are all fully accomplished and experienced with the latest innovations & different window treatment styles. With that, we can help you in the best way possible without a doubt. As a whole, we specialize in premium window treatments, including window blinds, shades, shutters, drapery, and sheers.
We look forward to your visit!