It is not often that we are faced with a pandemic crisis like the COVID-19. At Night and Day, we will still take the necessary precautions to ensure the safety of our clients and staff while we deliver to you our exceptional service and window coverings that will provide maximum comfort and elevate the interior of your home.
Like most of us, you might be tired of binge-watching tv shows, loading the dishwasher for the fifth time in a day, and looking at our living spaces and home decor in a new light. It might very well be a good time to re-imagine your living space and get creative!
Now that we spend more time at home, we take note of certain things we have brushed aside to deal with at a later time. For example, how many times have you tried to enjoy a little sunlight in your home, but have had to give up your privacy in the process? Or want to sneak in a nap away from the kids but faced with that harsh sunlight? Another thing to consider is your electricity bills…which may or may not increase now that you're home at least 24hrs. Our custom made blinds, shades and drapery are available in a wide selection of fabrics to provide you with privacy, energy efficiency, light control, and UV protection needs. In addition to that, our products can be designed to match different shapes of windows.
Just like our on-site complimentary consultations, we have also put in effect what we think would be a great way to offer expert advice to our clients by communicating with them virtually. This method may seem new to most of you, but we assure you that the process would run smoothly.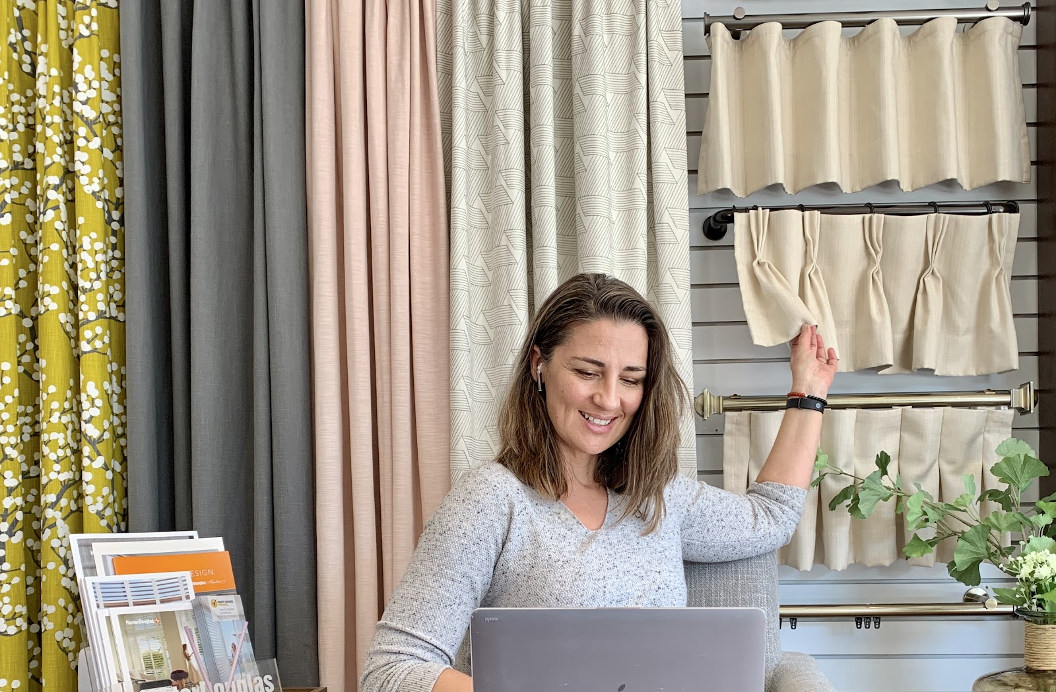 The Process
A. Schedule your online design consultation
Our designers have flexible schedules and you can expect a consultation to last up to an hour depending on the number of windows or complexity of the project.  Please call your closest Toronto showroom or email showroom@local.nightandday and the showroom team will get you connected to the local window blind design consultant.  Some preparation for the appointment is helpful. For example, you could have the rough window measurements ready and think about your style, privacy and light-control preferences. Our designers have flexible schedules and would go into more detail about the products during your online video consultation. Usually, this takes up to an hour depending on the number of windows.
B. Connect and collaborate
During your scheduled online appointment, our window treatment expert and you will connect through a video call on your smartphone, tablet or computer via an application of your choice.  The design consultant will discuss your style, privacy and light control needs for the rooms you are looking to get new window blinds, shades, shutters or drapery in. They'll guide you through the product options and bring the showroom to you, virtually, by sharing photos, videos or demonstrating the products during the appointment.
Next, your design consultant will help you select fabrics and materials to complement your furnishings and create the look you're dreaming of.  For you, the most exciting part of an on-site consultation is to feel the texture and quality of the fabric and to know how the color would blend with the rest of your space.  To fulfill that, we can order and deliver fabric samples to your home or business, usually free of charge.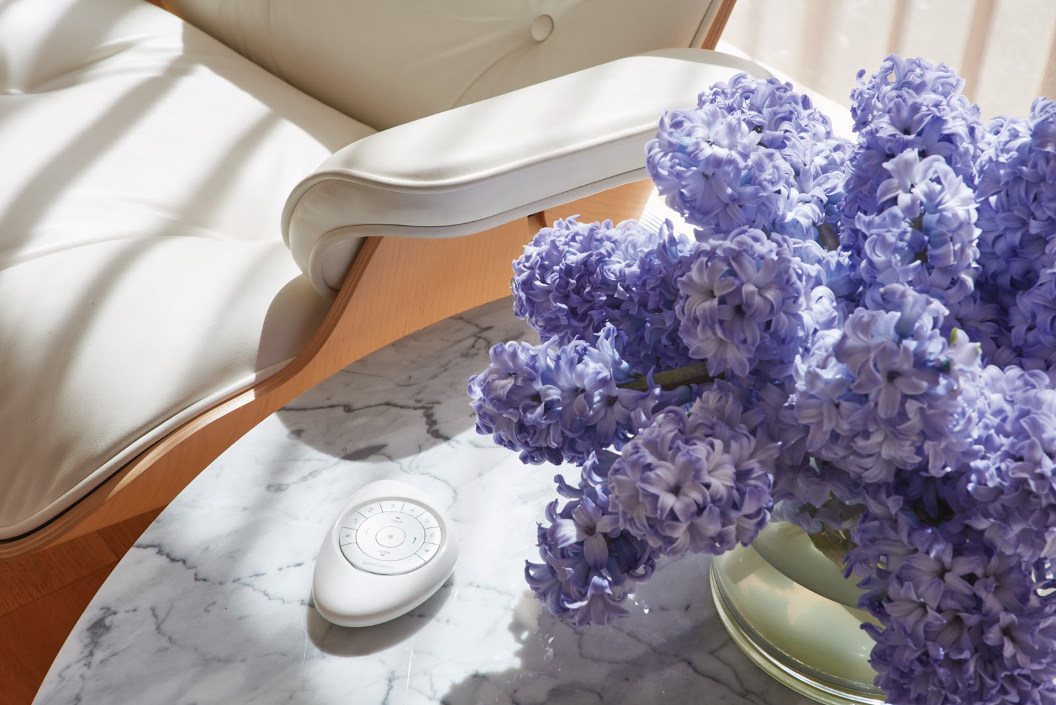 C. Confirm and place an order
Once you are satisfied with the fabric, choice of product and pricing, we would require a deposit to place an order.  At the moment, we are able to provide professional check measures by our window shade, shutter and drapery installers and this can be done while following all the health care protocols that are in place.  Usually, the time span for our clients to get their window covering falls between 4-6 weeks. Even with the pandemic going on, our aim is to deliver the best service to our clients.
Remember to stay safe and we look forward to hearing from you!
Please browse our site for more ideas or connect with our social media accounts.
Email us for further information or book an appointment at showroom@local.nightandday
Co-written by Ana Pilling and Stephanie Fintan