Decorating your kids' rooms can be a fun experience. But, as they grow, their interests change, and you might find yourself regretting prior decisions. It's important to consider the key elements that you can choose to save money, preserve design and add lots of function to the space.  
Subtle Colors 
Paint choices are one of the first decisions you'll make, and here is why it's important: These colors will offer the foundation, not the entire palette. Choose neutrals or soft, subtle colors in paint. The decor and color accents can be added or changed over time, but you won't feel like you're repainting sooner than you need to.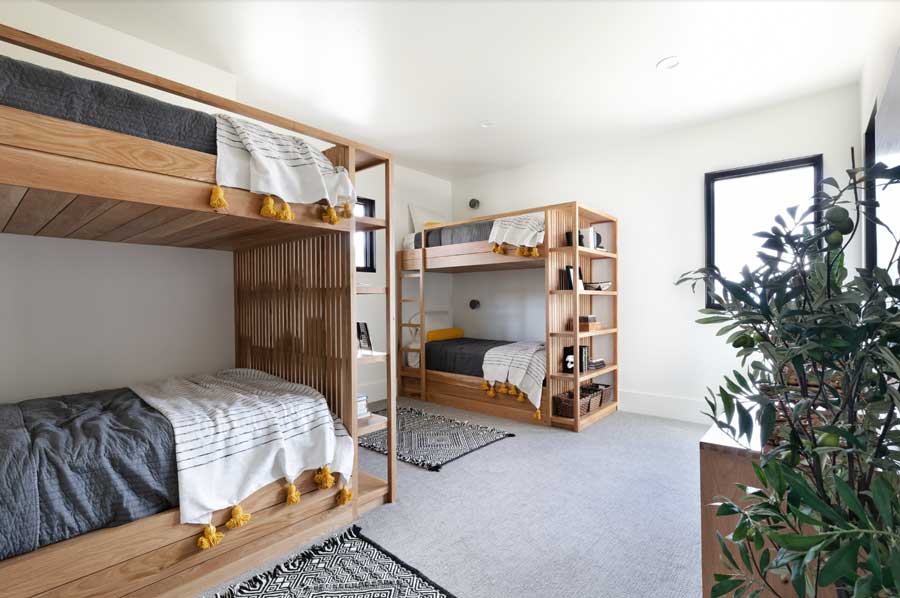 Wall Statements
Wall accents are a popular way to bring in color, themes and style to kids' rooms. Some are easily changed, while others are more permanent. Wall decals are an affordable way to invite color and child-like themes into a space that can be swapped out down the road.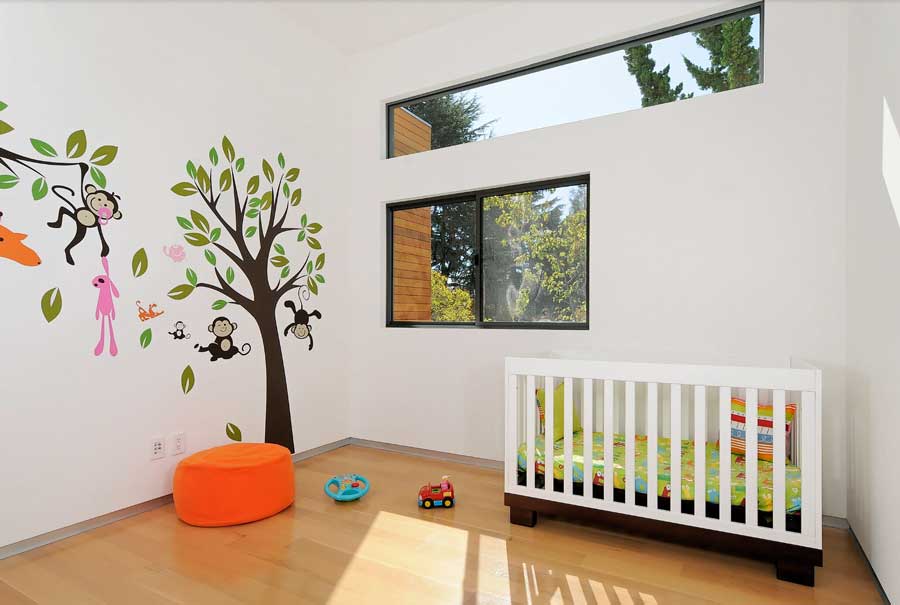 Another look that's high on style, but easy to remove, is peel and stick wallpaper. Choose to do one wall, all four walls, or just the ceiling. The good news is that today's wallpaper is simple to work with and change out after years of enjoyment.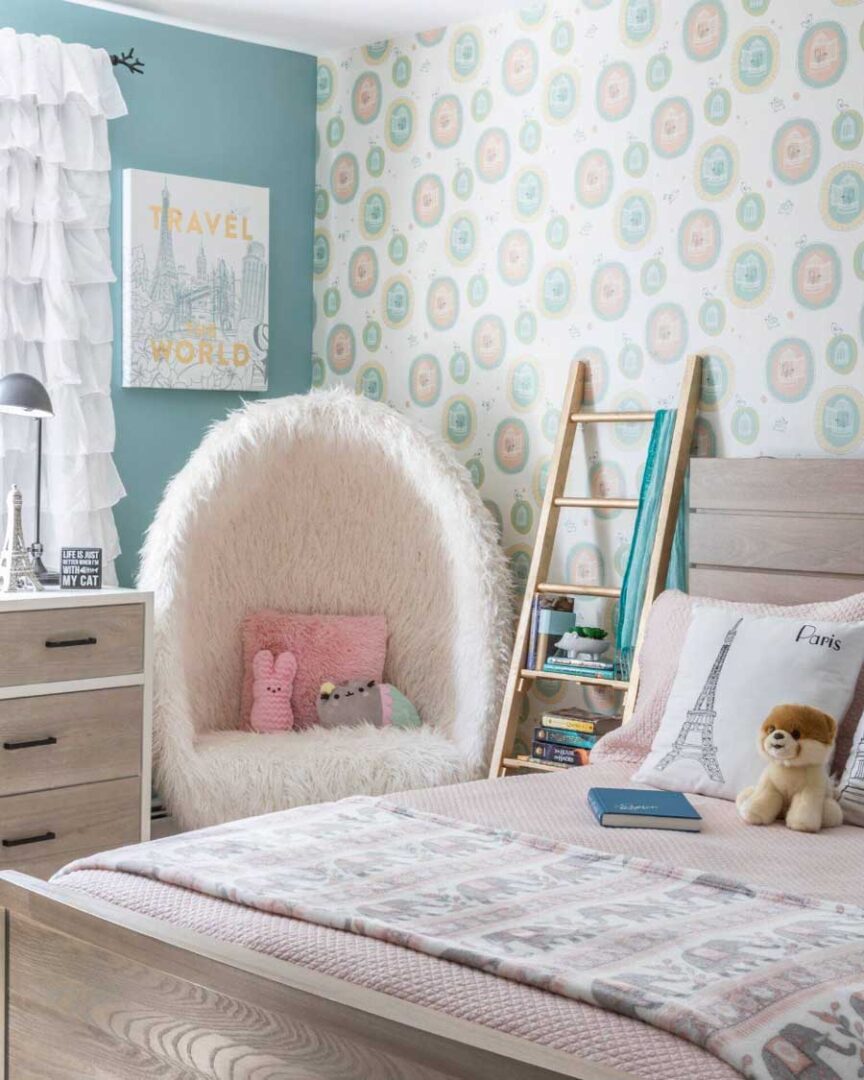 A more permanent–and durable–option is a wall treatment made of wood or other building materials. This adds texture, dimension and design. Some examples are board & batten, shiplap or wainscoting. The good thing about these walls is that a coat of paint can change the whole look.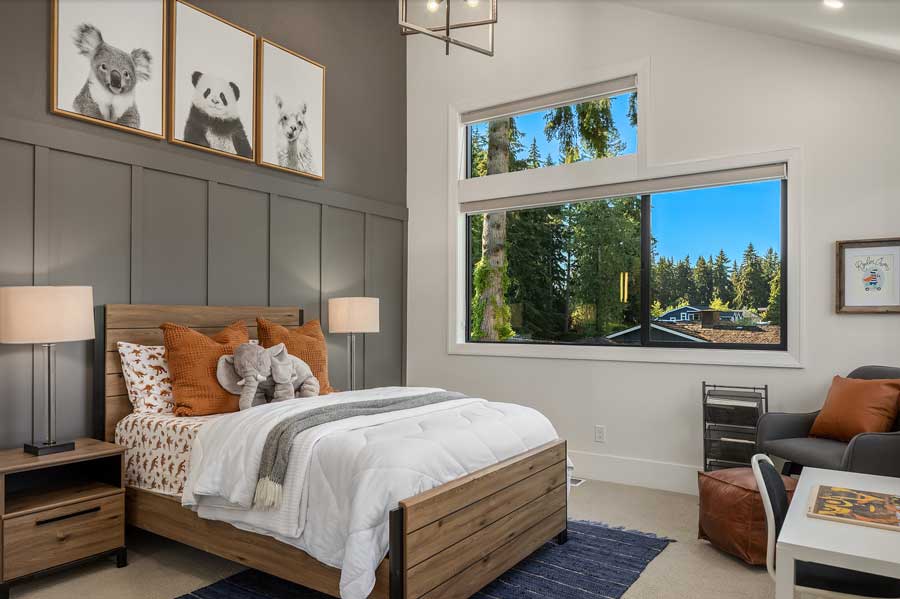 "Grown Up" Style
With decor, there are plenty of ways to add contemporary looks while also bringing in a playful nature. The trick is to balance elements of fun with patterning that will grow with your children. The best elements to feature "grown up" style would be lighting, pillows, window treatments and area rugs.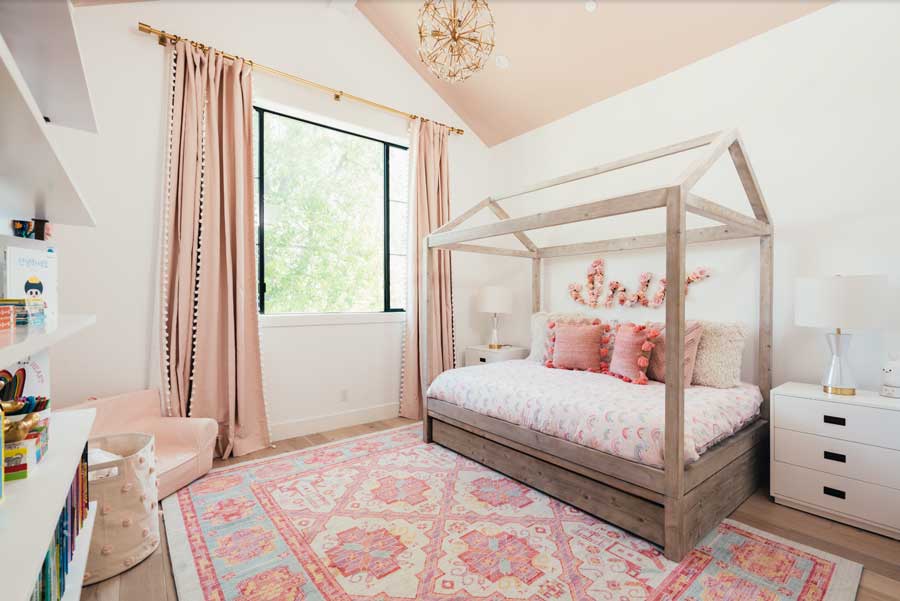 Ample Storage
One of the best things you can add to kids' rooms is storage. A custom closet will add efficiency and organization. Bookshelves and built-ins with doors can be a great way for kids to learn to put things away–or just places for you to stash items so they don't drive you crazy.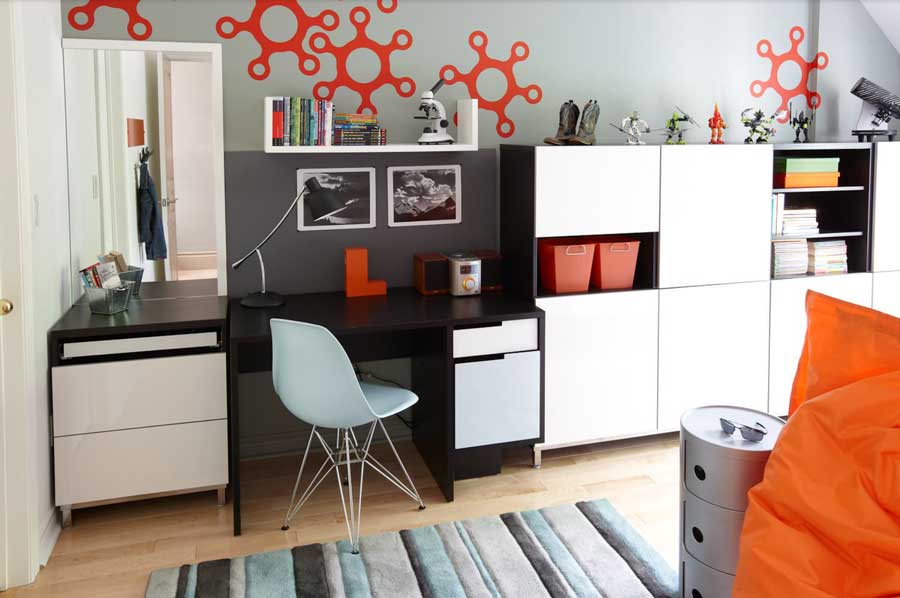 Work Spaces
No matter the age, from preschool to college prep, kids need designated areas for their "work." Desks can add great function–a work space to call their own.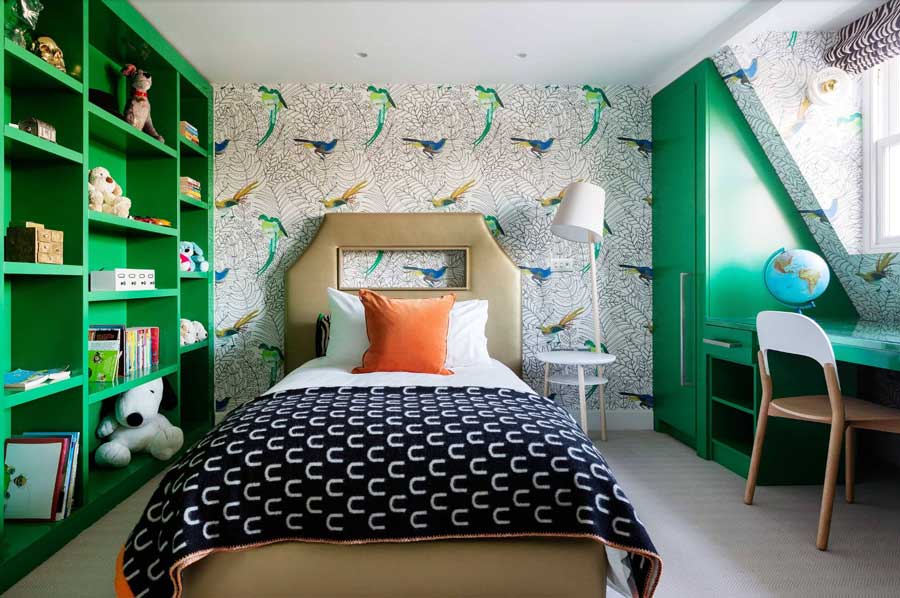 Not only that, but a spot to sit and enjoy a good book is a great way to encourage quiet time. Window seats, a reading nook, or a special chair will be inviting as they grow.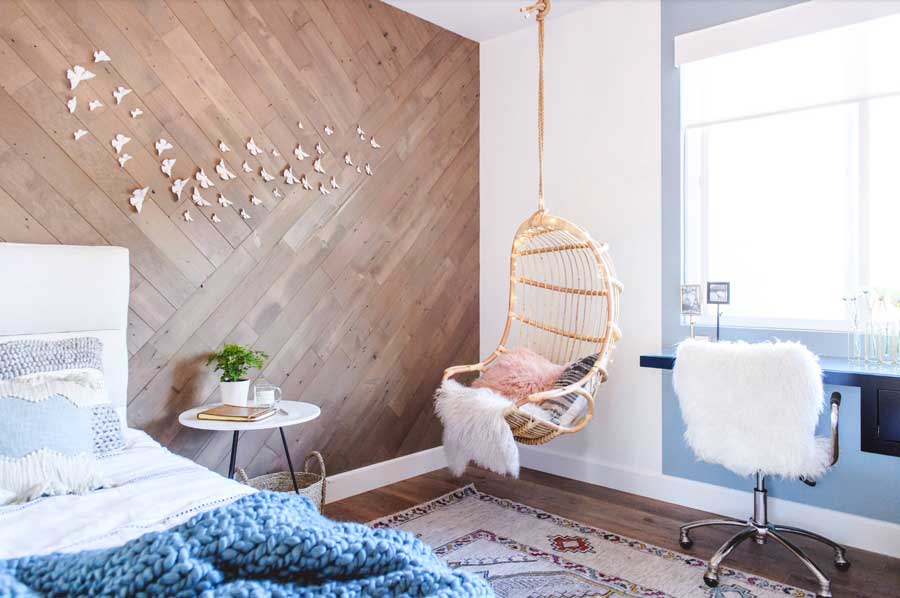 A Good Night's Sleep
Sleep is a constant concern for parents. Whether you're sleep training an infant, or trying to get your teen to bed at a decent hour, we know how important sleep can be for developing brains. Providing the right atmosphere can help. Room darkening shades and blackout blinds go a long way to set up the ideal environment.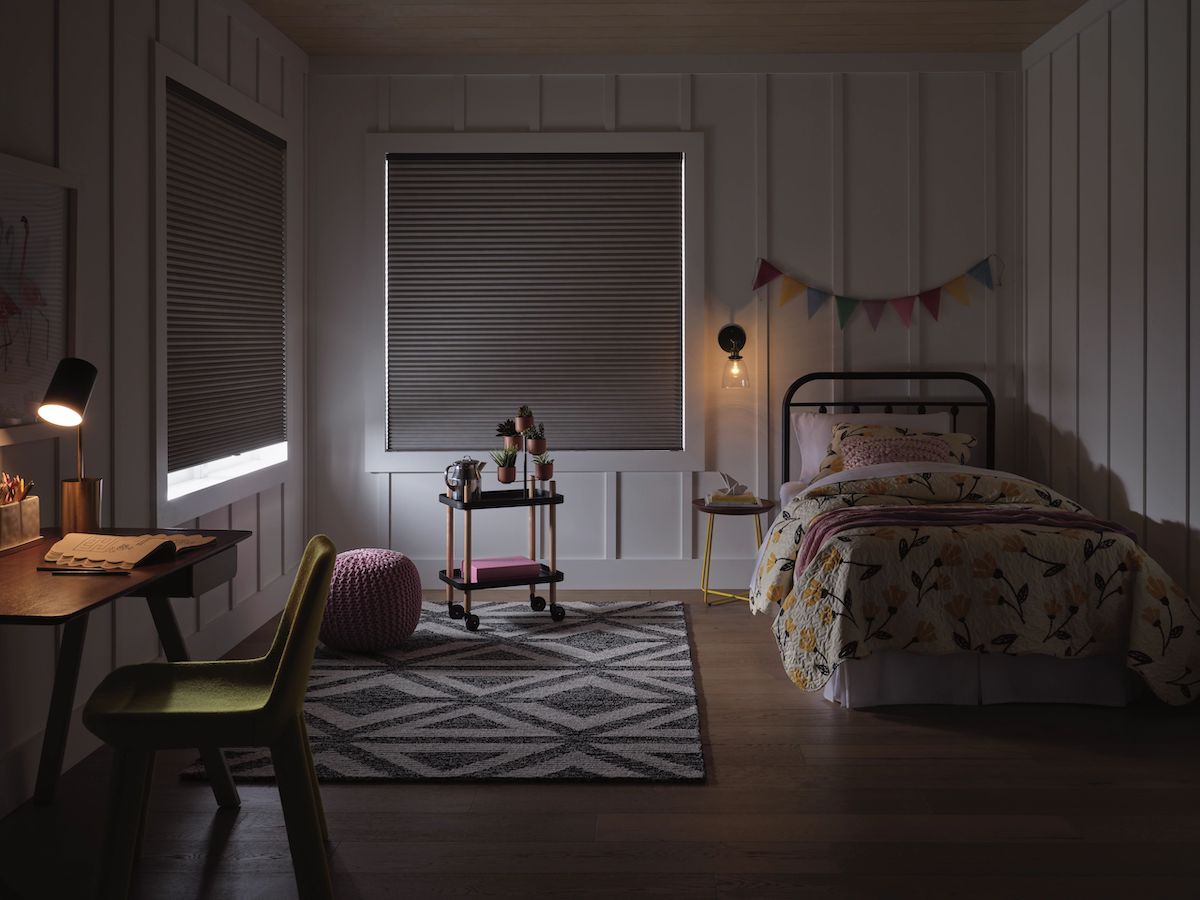 Safety Concerns
Out-dated blinds often have dangling cords. You've probably heard what a danger they can be to children and pets. These old systems also don't normally work very well. When making choices for your kids' rooms, consider safety options. Cordless shades are available in both manual and motorized operating systems. When you need a cord, today's systems offer short, retractable cords that work well for adjustments, but quickly go back into a position that's far up out of reach of little hands.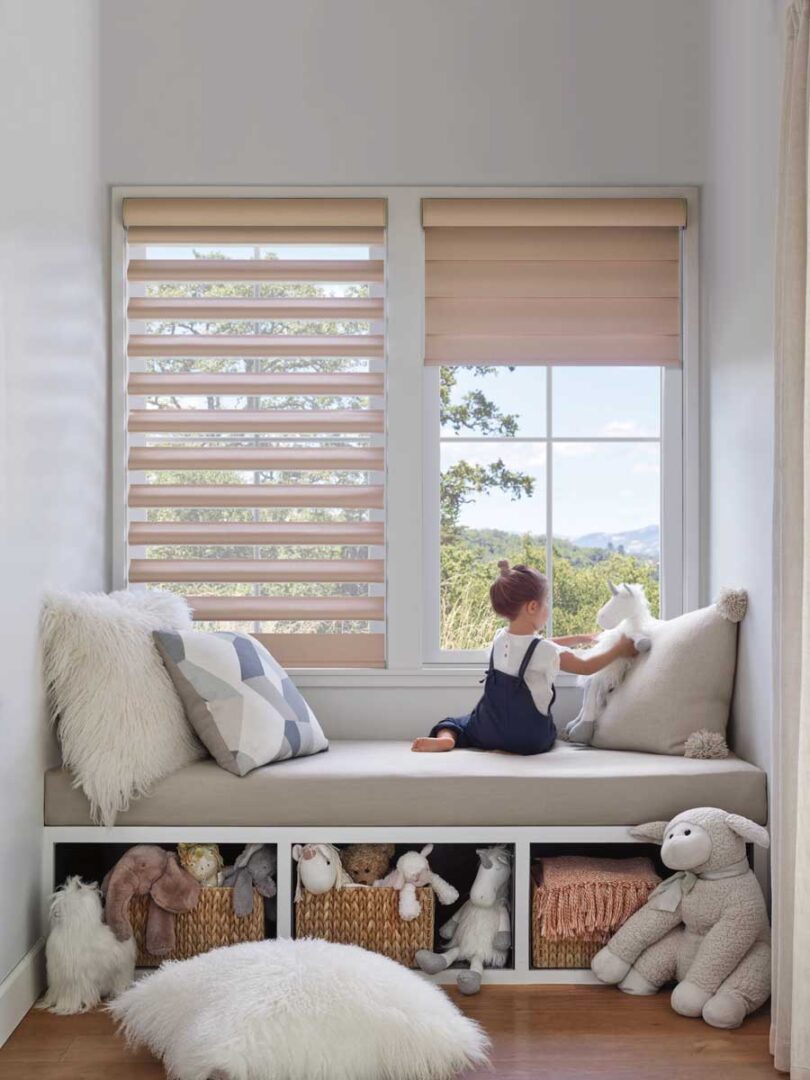 At Night & Day Decor, we are excited to hear your plans for designing your kids' rooms. If it's child-safe blinds, room darkening or blackout shades you need, we'd love to help. Window coverings in these spaces should be durable and safe. We can guide you to the best choices in your home. Get in touch with our team for your FREE consultation.