Creating a warm, inviting haven is all about crafting cozy spaces. Whether your home is a sprawling open floor plan or a collection of individual rooms, tweaking the look and feel is the secret recipe to achieve that perfect vibe you've been dreaming of. Join us as we share some of our top home design ideas that will help make your house a home.
Dark Ceilings 
Do you have a home with an open floor plan or lofty ceilings that sometimes make you feel like you're living in a castle? It is easy to wonder how you can add in some cozy vibes. Our suggestion is to darken the ceiling! You will be surprised by what your home will look like once you infuse rustic beams, stylish wallpaper, wooden accents, and even some paint. Your space will transform before your eyes.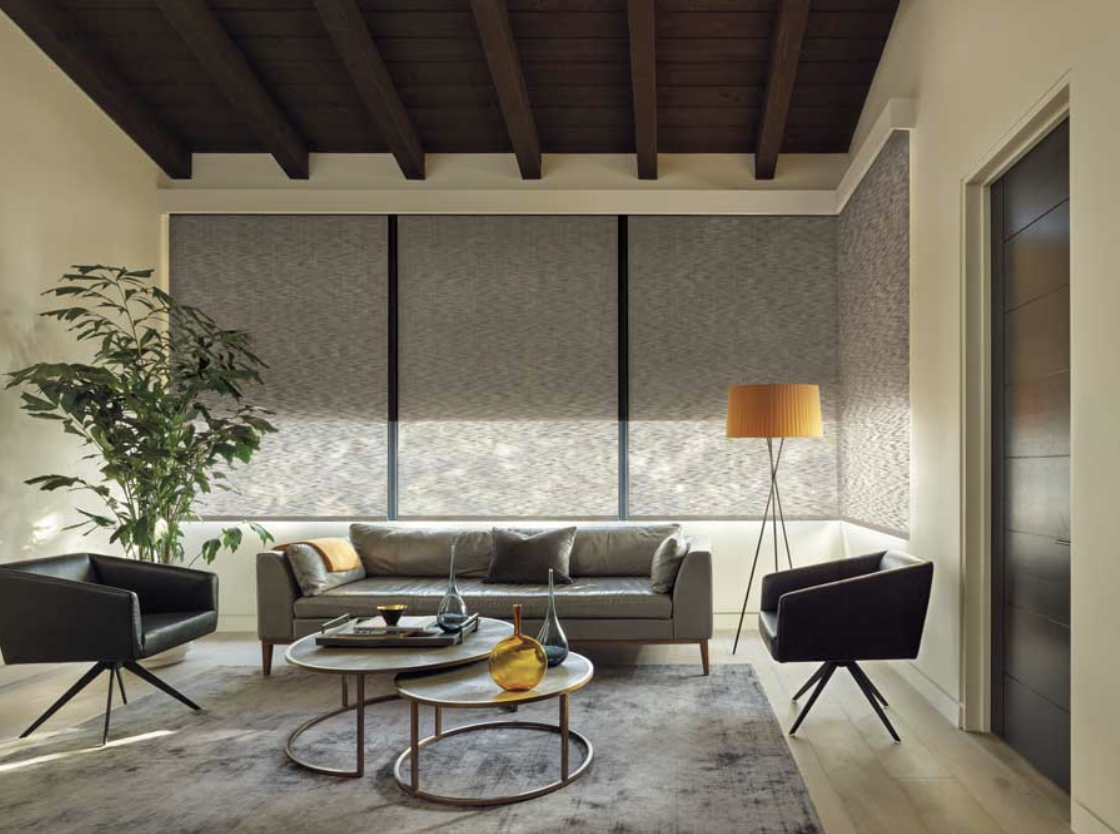 Window treatments: Dark ceilings are an excellent way to bring an intimate feel to your home. However, sometimes they may feel like a little much. You can find yourself craving the warmth of the sun flooding your rooms. Consider dual shades! You can have the sunlight during the day and the comfortable atmosphere you desire at night. This is a great way to have your cake and eat it too! 
Privacy Matters 
Turning an open space into a home can be quite a journey. Your kitchen, dining room, and living area are all connected and it can be hard to visualize the best way to make these cozy spaces. Curious about the key to success? Creating designated spaces! It's surprisingly easy. Just sprinkle in a charming side table with comfy seating, a beautiful chandelier, and window shades that offer some privacy from the outside world.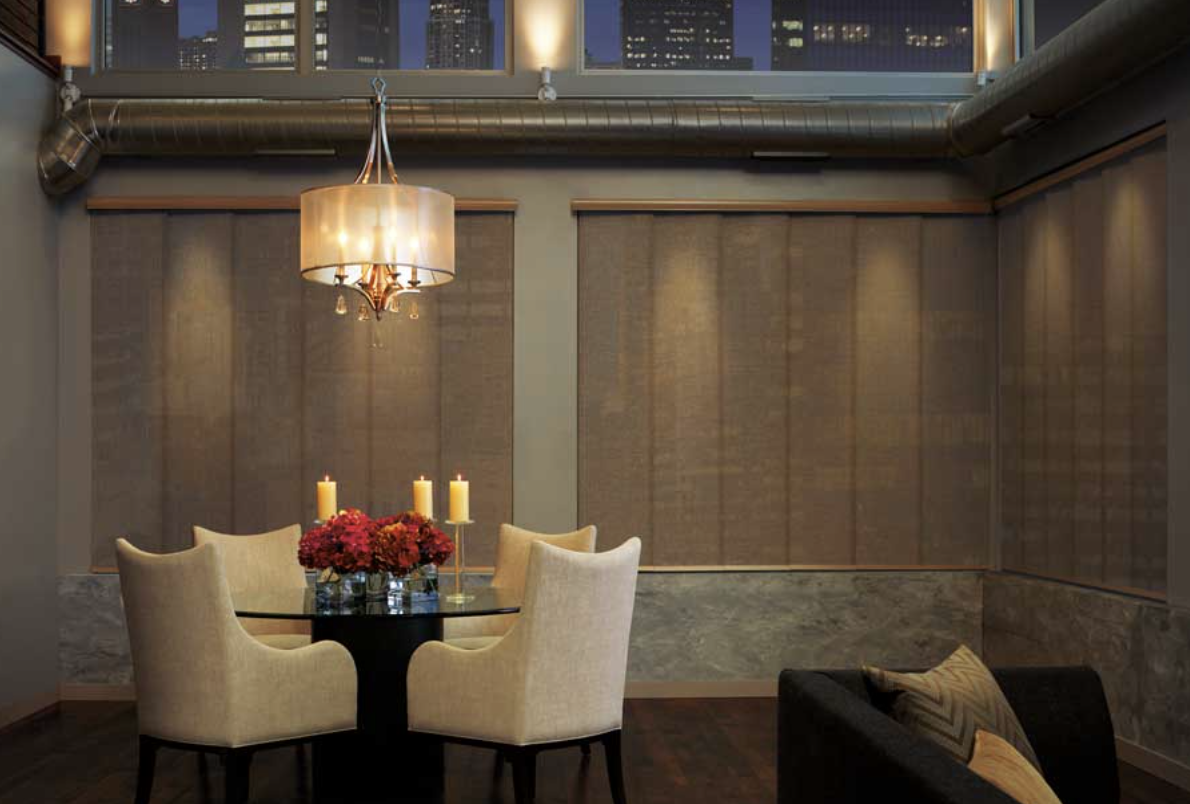 Window treatments: New houses often come with stunning views, but there are times when you'll want to snuggle in seclusion. As an example, look at this dining area. With automated window shades, the atmosphere in this space transforms from a room surrounded by the city to a private space just for you.
Designated Areas
We all have that one spot in our home that we love to retreat to. Are you still looking for yours? Imagine upgrading a window seat in your home with an abundance of plush blankets, pillows, and cushions. Now, you can revel in the cozy vibes all day long. Whether you want to sip your morning coffee, read a good book, or enjoy some afternoon tea, this space is now designated for just that. Put your feet up, lean back, and let the happiness envelop you!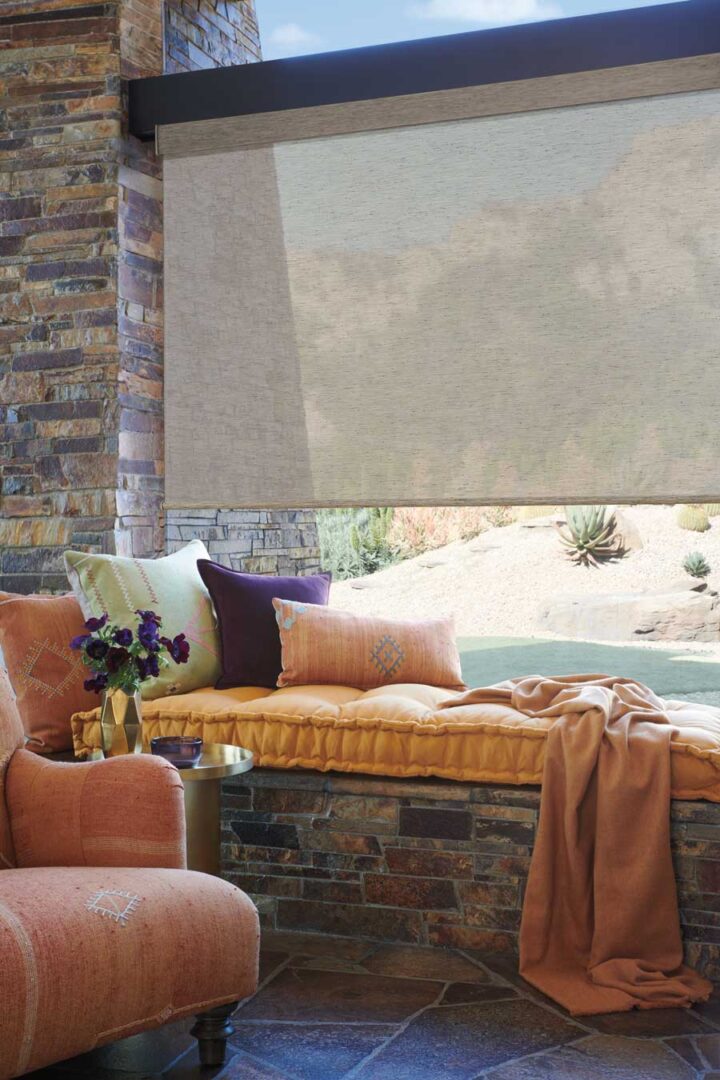 Window treatments: Small spaces are quaint, cozy, and wonderful. However, this isn't the case when the blazing sun threatens to disrupt your peace. Opt for window coverings that gently diffuse harsh glare and create a soft, radiant glow. 
How to Design Cozy Spaces 
Crafting a warm atmosphere involves blending materials, textures, and fabrics. To infuse warmth into your space, an area rug is a great choice. To invite comfort, add pillows, blankets, and ample seating. Furthermore, various levels of lighting can be the final touch you need to create cozy spaces. Think about adding lanterns, table lamps, or sconces for that soft light.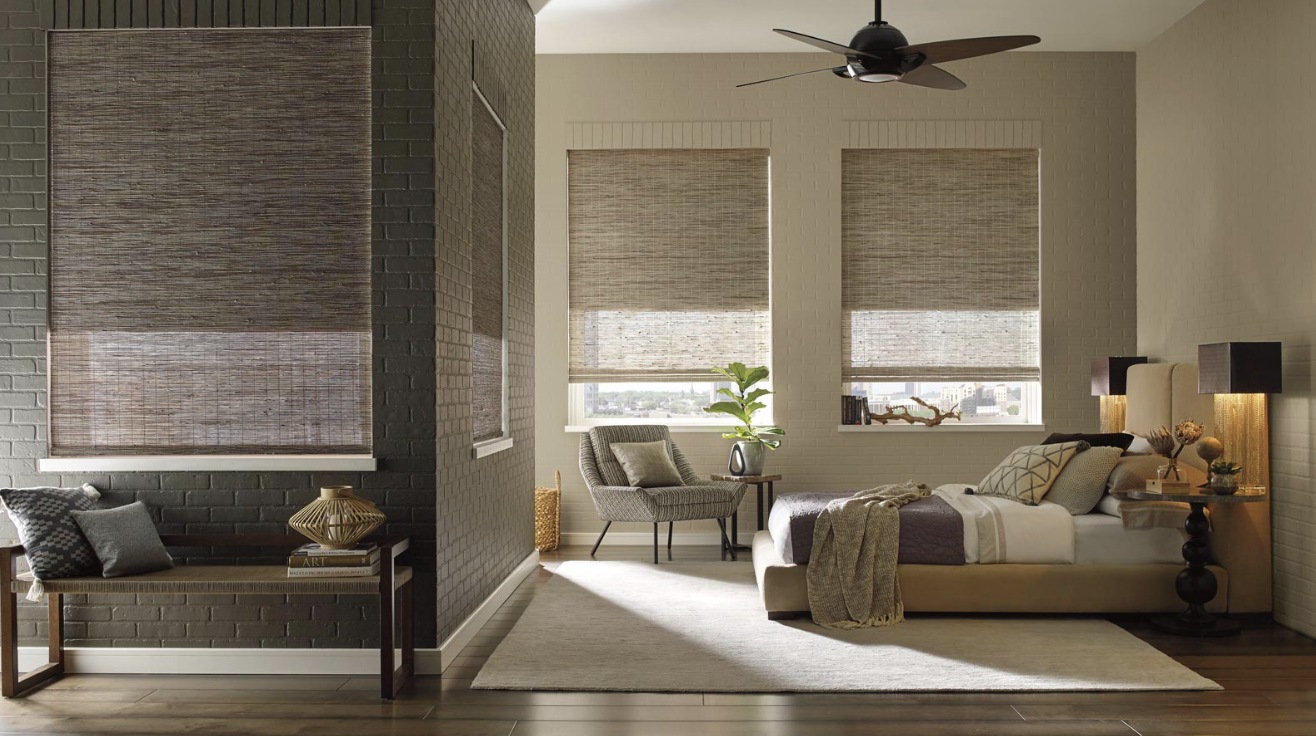 Window treatments: As you search for ways to add texture and charm, consider window treatments made from woven materials. It is an excellent way to add texture and filtered light. 
Let's Get Started 
If you're dreaming of having cozy spaces throughout your home, our team of design experts is ready to help! Whether you're considering automated window treatments, adding in woven textures, or more, we know just how to assist! Contact our team at Night & Day Decor today for a FREE consultation and let the fun and happiness begin!